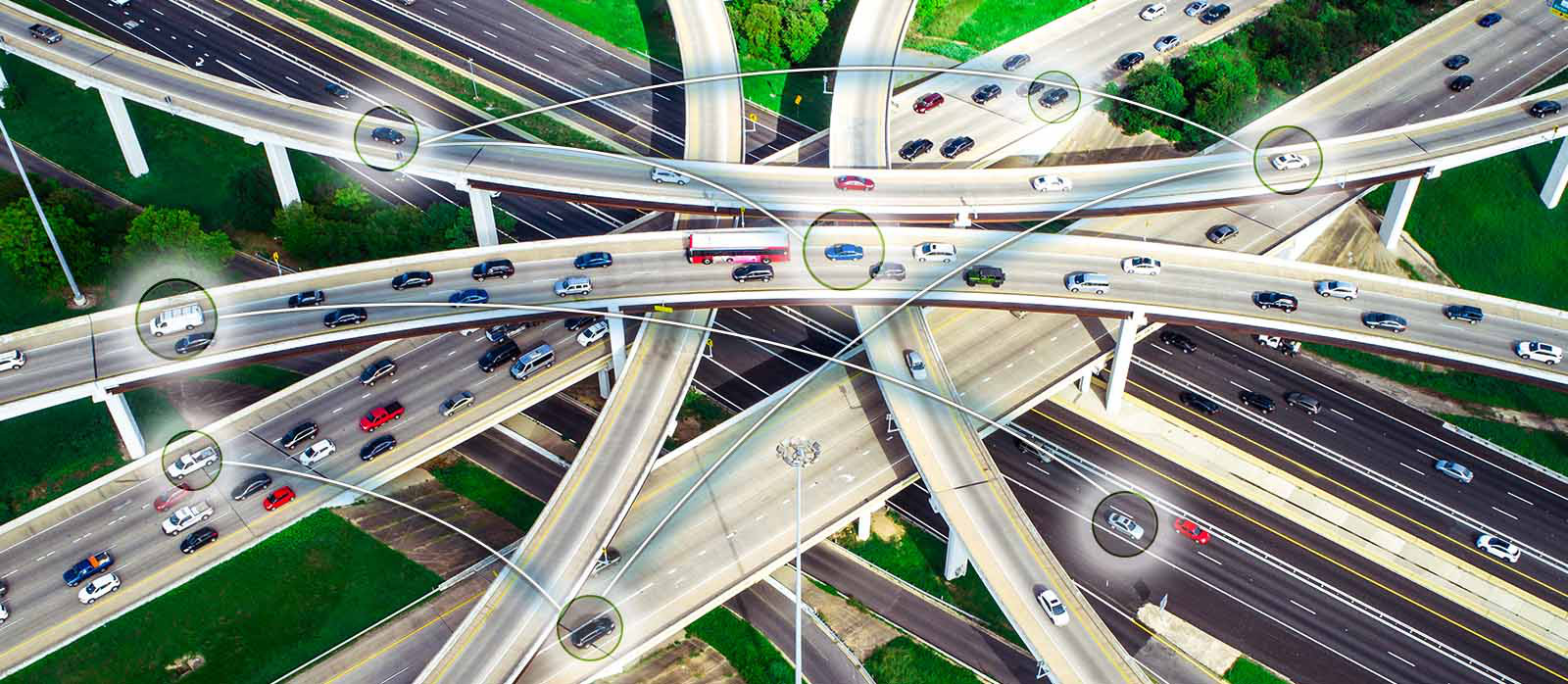 Cambridge Systematics is a trusted partner in Texas, supporting a variety of projects across the state to help improve equity, livability, mobility, accessibility and economic vitality. Our Texas-based team is proud to support transportation in the communities where they live, work and play.
Read below to learn about some of our recent work and, if you're attending this year's Texas Mobility Summit, be sure to join us at our table talk and exhibit booth.
---
Attend Our Table Talk
During the Summit on October 28 at 10:30am CT, our team is hosting a table talk titled: Stories from across the state: building a fair and equitable transportation future. We hope you'll come share your community's story and hear from other practitioners about their impactful work.
---
TXDOT's Freight Network Technology and Operations Plan
As part of the 2018 Texas Freight Mobility Plan, we helped TxDOT develop a freight network technology and operations plan, examining the role that technology plays in safe and efficient movement of freight throughout the state.  The plan included a series of freight studies and outlines 12 technology-based strategies to advance a safer, more efficient and resilient freight network. As part of this project, our team supported TXDOT with:
An ITS Assessment and Inventory – we developed a comprehensive plan based on a detailed assessment of current and future needs, challenges, gaps and opportunities.

A Stakeholder Needs Assessment – our team used stakeholder input to develop 74 high, medium, and low priority FNTOP user needs across seven freight technology areas.

Freight Network Strategies – with TXDOT, we developed a set of 12 FNTOP identified strategies through the categorization and integration of the FNTOP user needs and high-frequency stakeholder discussion topics.

Strategy Prioritization – through collaboration with key TxDOT, public agency, and private sector freight and tech­nology stakeholders, CS evaluated the 12 FNTOP identified strategies based on the usefulness of the technology and the feasibility of implementation. This prioritization process determined which strategies should be advanced to Concept of Operations development, and which should be pursued as other endeavors associated with current or future TxDOT programs and activities.

An Implementation Plan – this included a time-phased series of activities that are needed to accomplish the planning, implementation, and eventual full deployment of the FNTOP recommended strategies.
A State of Innovation
Use LOCUS to help understand future travel and mobility trends
Transportation agencies face tough questions about travel behavior when making decisions that have a big impact the communities you serve. But using the right data and the right methodology can generate the right solutions.  
 To help agencies tackle these tough questions, CS developed LOCUS, a suite of customizable data tools using anonymized Location-based Services (LBS) data generated by smartphones. When combined with traditional transportation data, LBS data captures crucial trends in travel behavior at a granular level, providing tailored, right-sized solutions for your agency.
Navigating at the intersection of resilience, equity and data
More than ever, transportation agencies around the nation are facing the challenge of building more equitable and resilient systems. CS brings unparalleled expertise in planning, strategy, data analytics, resilience, modeling, and software-- grounded in distinct equity principles. We bring together cross-functional teams to help you make data-driven, human-centered decisions while navigating an uncertain future. Learn how we can partner for a more equitable and sustainable future.
How can we partner for a more equitable transportation future?
We recognize the role of transportation in the institutional inequities that disadvantaged vulnerable communities. That is why our commitment to equity extends from each of our staff to CS' core values as a firm. Our approach focuses on engaging in real human experiences, understanding your unique context and bringing an equity lens to all the work we do. Read how we're supporting transportation agencies across the country with equity-focused solutions.