Planning for the future amid the uncertainty of global crises, like the COVID-19 pandemic, climate change, or major shifts in demographics, travel behavior or technological development can seem impossible. Traditional scenario planning techniques offer a good starting point with both benefits and drawbacks. But emerging analytical tools and methodologies can take traditional techniques to the next level—helping you develop a clearer picture of the future.
Not all tools are designed for deep uncertainty. Are you using the right one for your needs?
While traditional scenario planning techniques can be cost-effective and efficient options for exploring uncertainty, they also have significant drawbacks. Qualitative scenario planning doesn't offer a detailed understanding of the impacts of different scenarios. While quantitative scenario planning helps you understand impacts with real numbers, it faces practical limits to the number of scenarios that can be tested, and cannot provide an analysis of the interactions among different variables.  This limits the amount of the uncertainty space that can be analyzed with these methodologies.  To test a range of different input assumptions, models would need to be run hundreds or even thousands of times – something that these tools cannot do practically. This is where exploratory analysis tools can help.
Generate and analyze thousands of scenarios in a fraction of the time with exploratory analysis tools
You can generate thousands of scenarios fast and effectively with the Exploratory Modeling and Analysis Tool (EMAT), a set of open-source tools, originally developed for the Federal Highway Administration's Travel Model Improvement Program by Cambridge Systematics (CS).  These advanced tools offer the capability to study thousands of scenarios in a fraction of the time it takes a traditional model to run.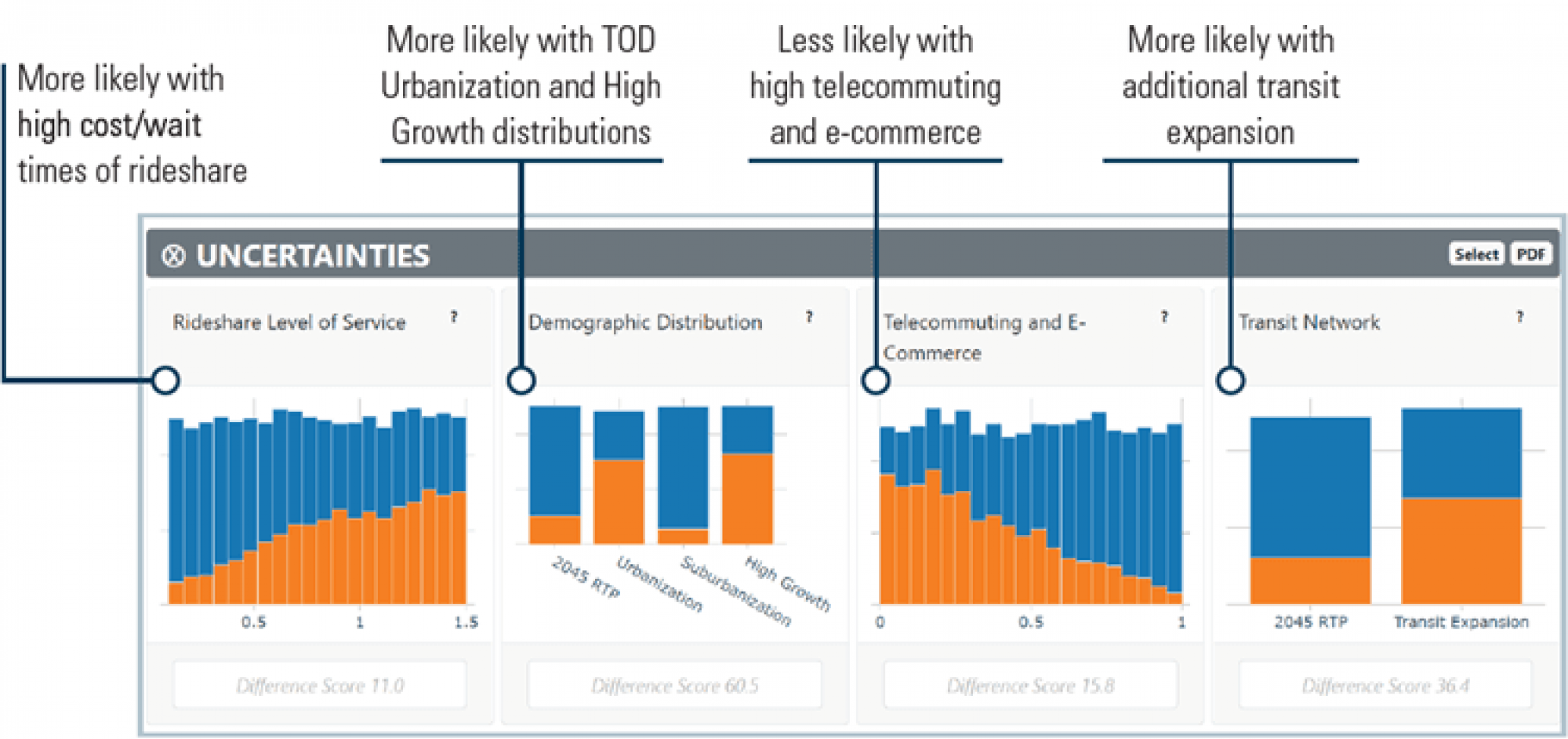 To build on the power of EMAT and make its outputs more accessible, CS developed Tandem, a web-based dashboard that allows a user to visualize and interact with a wide range of possible futures generated by EMAT. Tandem offers a range of visualization capabilities, including interactive scatterplots, histograms, and optimization algorithms, that can be used to more fully understand the impact of the different uncertainty variables. View an example Tandem dashboard below, highlighting in orange scenarios that are more likely to achieve high transit ridership.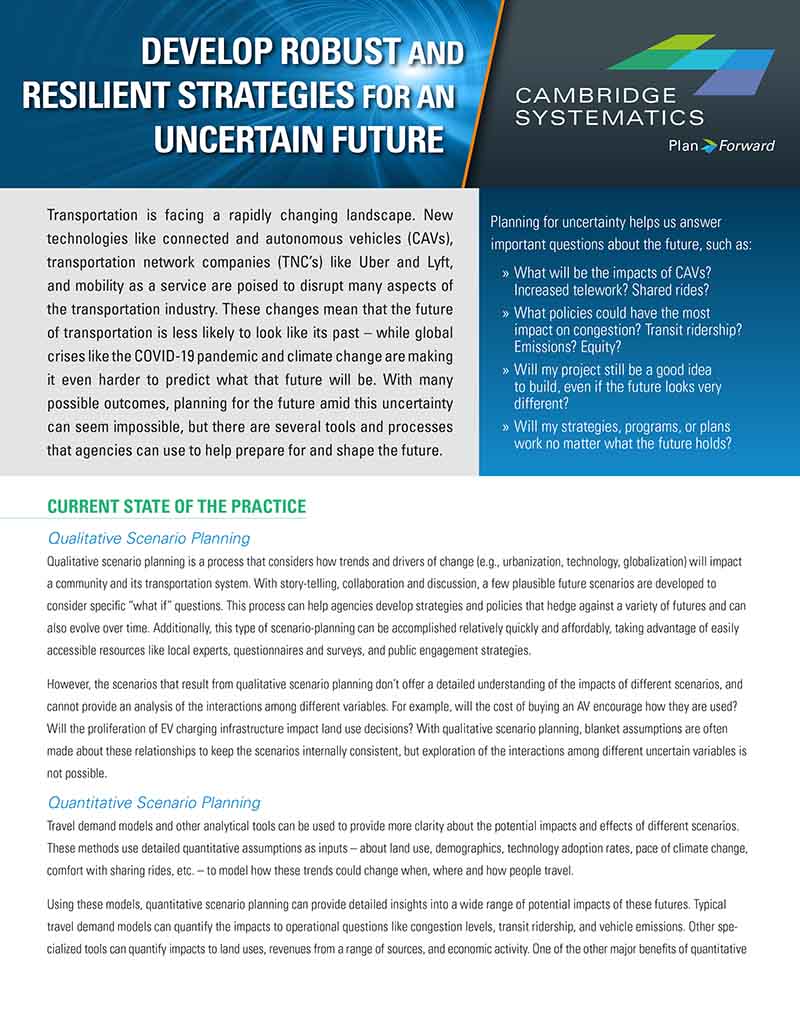 Interested in learning more about EMAT+Tandem?
Download our white paper to learn:
The benefits and drawbacks  of traditional  scenario planning techniques and how to pick the right tools for your needs

What exploratory analysis tools are and how they can help you make long-term project and policy decisions that account for uncertainty

A real-world application of exploratory analysis tools
Download
EMAT+Tandem works by supercharging the tools you already use
EMAT+Tandem helps expand the capabilities of your agency's rigorously calibrated and validated travel demand and simulation models. EMAT acts as a wrapper around these travel models, allowing them to produce performance metric results for thousands of futures in weeks, versus months or years.
To learn more about EMAT+Tandem, please contact: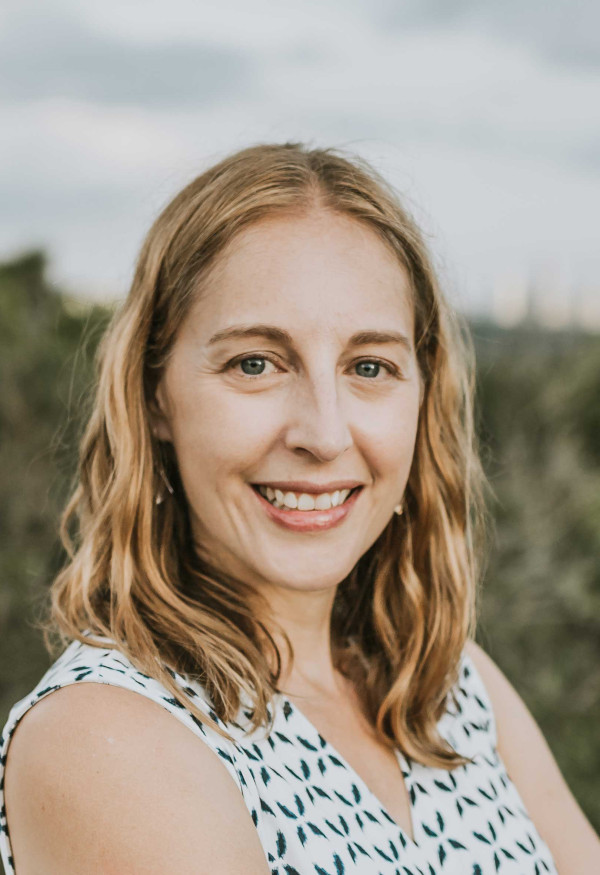 Rachel Copperman, PhD
Model Development National Practice Lead and Austin, Texas Office Director