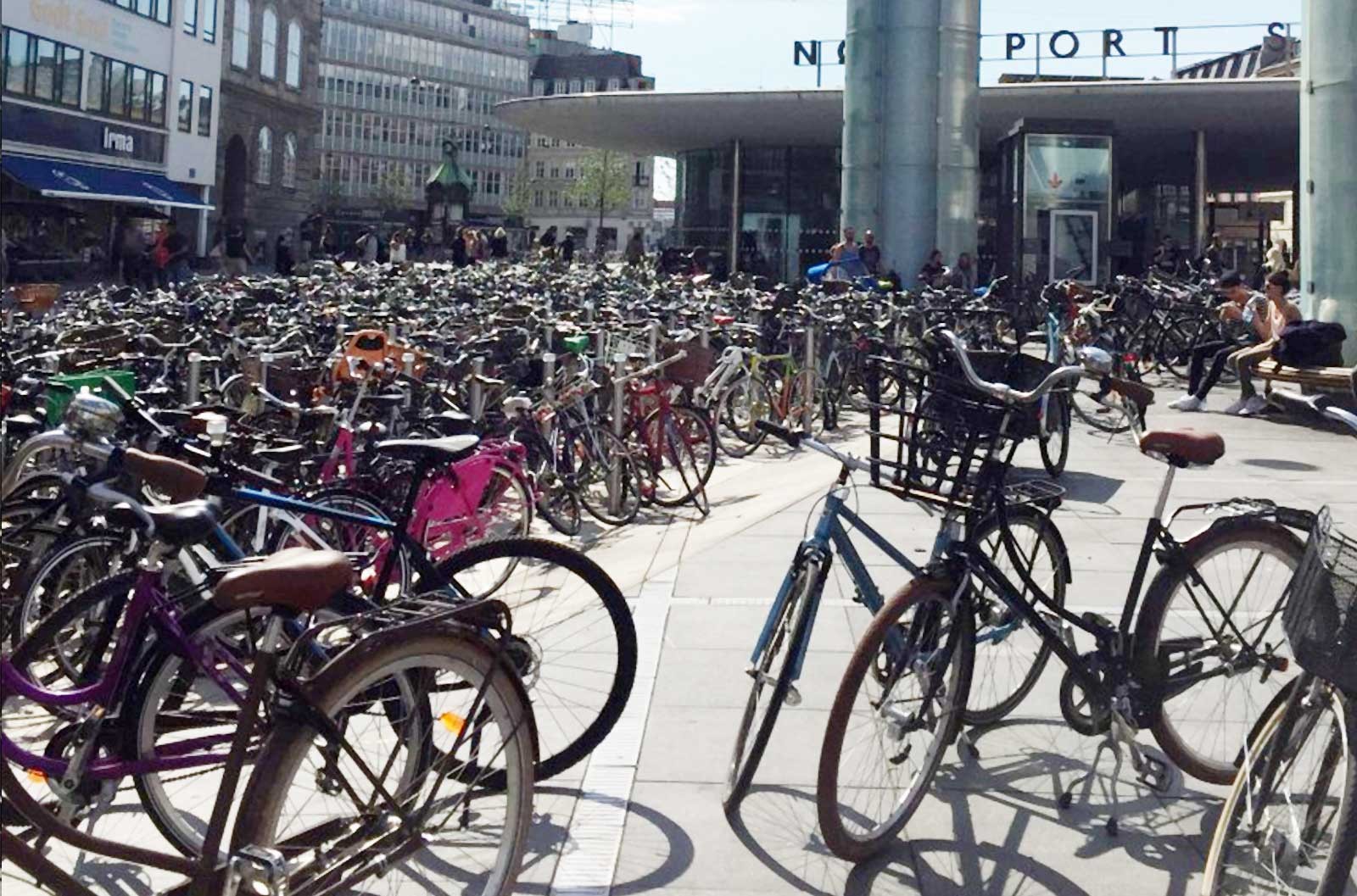 This series is reviewing how the COVID-19 pandemic has impacted transportation "disruptors" across the US. If you're like me and hate starting a series in the middle, you can check out the first installments examining ride-hailing and connected and automated vehicles. This week, I'll shift gears (pardon the pun) away from cars to focus on a set of mobility options collectively referred to as micromobility.
Micromobility is a fancy word for vehicles smaller than a car, and includes options like bicycles, e-bikes, and e-scooters. Shared micromobility has been a major disruptor in cities around the globe over the past two years, as first dockless bikes, and then dockless scooters were introduced and adopted en masse. Micromobility has performed well during the pandemic due primarily to the fact that it provides both flexibility and social distance. The pandemic has resulted in more of us staying closer to home, and our daily or weekly outings for groceries and essentials are much more likely to be the type of shorter trips that micromobility serves best.
Observation bears this out – in urban areas across the US, bike traffic has increased over 20 percent compared to last year, while traffic on bike trails has more than doubled. Bike sales are up more than 65% over 2019, and bike stores across the country can't stock bikes fast enough to keep up with the demand. Meanwhile, bikeshare systems had an immediate decrease in usage during the mandated shutdowns this spring, but have been reporting significant increases as people have started moving again. Chicago, New York, Boston, and Philadelphia are all seeing increases in usage.
E-scooters faced a different set of conditions, possibly because they are mostly private companies expected to (eventually) make a profit. As travel all but stopped in the early spring, companies like Lime and Bird stared down bankruptcy. They made significant layoffs and shut down operations in the majority of their markets. As they have started to return to operations with a new influx of investment capital and a majority of the public wary of shared public transit vehicles, e-scooters seem to be in a strong position moving forward. They represent a socially-distant travel alternative that can handle longer distances and hills without major physical exertion. Offering free rides to healthcare workers and other essential personnel, scooters are seeing ridership growth, an influx of new riders trying the services for the first time, and usage for longer trips – they very well may be replacing some of the trips people aren't taking on public transit.
Of course, micromobility provides its own safety concerns on urban and suburban streets that were primarily designed to move cars at speed. On-road use of micromobility can be frightening to all but the most experienced riders, and sidewalk space is limited. To address these issues, cities around the world have fast-tracked implementation of temporary or 'pop-up' bike lanes, closing lanes or whole roads to vehicle traffic in cities like Berlin, Seattle, Boston, and Paris. These accommodations have made it easier for new cyclists and scooter users to get comfortable with these new options while maintaining social distancing.
How micromobility will look moving forward will depend on many factors. Winter is coming, and in many parts of the US, the change in weather will make biking and scooting much less attractive. But continued social distancing requirements and long-term shifts to telework are likely to make micromobility a strong component of the transportation landscape until people start to feel safe in shared transit vehicles again. Those who purchased bikes are more likely to continue using them than those participating in a shared program. Making the new temporary bike lanes into permanent accommodations is probably the strongest potential action cities and transportation agencies can take to ensuring that people will continue to use micromobility after the pandemic subsides. At this moment, it seems likely that the pandemic will prove to be a temporary setback to micromobility offerings, and may ultimately help the industry. But I'll be interested to update this one winter has really kicked in.