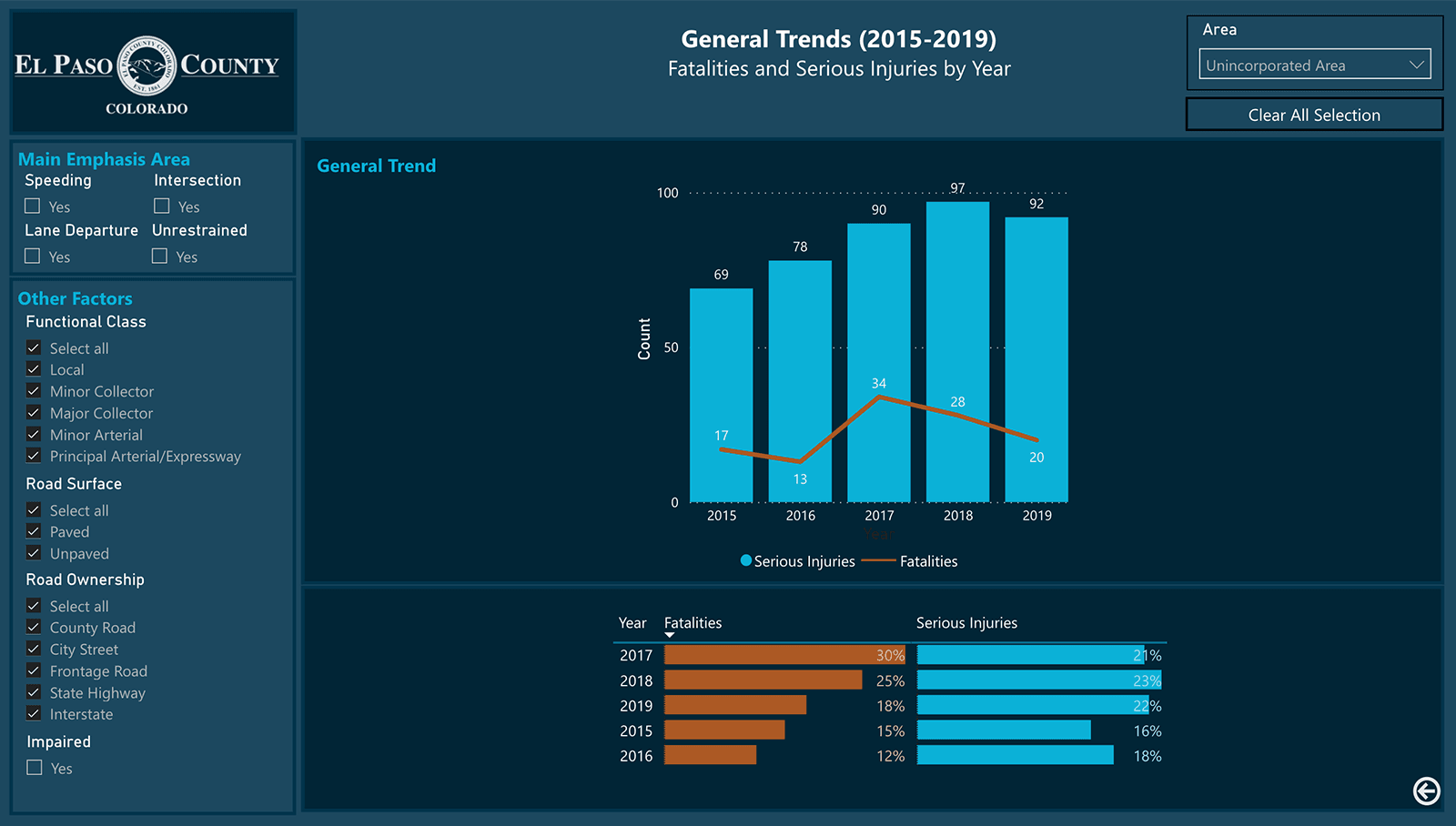 Understanding and analyzing safety data is critical to safety planning. Recently, CS  developed a new Safety Performance Dashboard to accompany the analysis completed for the El Paso Road Safety Plan.
The dashboard provides charts, tables and mapping for fatalities and serious injuries in El Paso County.  Users can select data for unincorporated roads or data for the whole county and analyze factors like speeding, lane departures, no seatbelt use (unrestrained), crashes at intersections, paved or unpaved roads and different functional classes of roads. There are also data on crash types, times of crashes, weather conditions and driver ages, as well as two mapping tools showing where serious injuries and fatalities are occurring. 
How could your agency use a dashboard like El Paso County's? Connect with CS' Cory Hopwood.