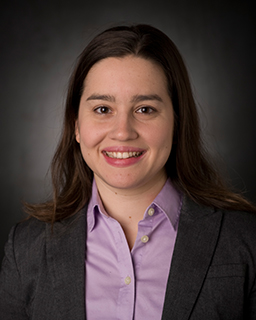 On Saturday, January 11, Ilgin Guler, PhD, of Penn State University received the Cambridge Systematics New Faculty Award at the Council of University Transportation Center's annual award banquet in Washington, D.C.
The Cambridge Systematics (CS) New Faculty Award is given annually to a tenure-track faculty member in transportation education. The $2000 award recognizes outstanding teaching and research contributions to the transportation field.
A panel from the Council of University Transportation Centers selects the winner in a competitive process. The nomination of Dr. Guler cited the impact of her research on the transportation industry, noting her focus on multimodal traffic operations, infrastructure asset management and traffic control for autonomous and connected vehicles. Dr. Guler is as dedicated to her students as she is to research; she is a sought-after and encouraging mentor to undergraduate and graduate students in the Department of Civil and Environmental Engineering.
Dr. Guler started her early career in traffic operations at Cambridge Systematics as an intern. Our firm is proud to see how she has propelled her career while fostering CS' foundational goal to advance transportation by developing its thought leaders.
Dr. Guler has been a tenure-track assistant professor at Penn State University's College of Engineering since 2015 with affiliations at the school of Civil and Environmental Engineering and the Larson Transportation Institute. Dr. Guler has authored more than 25 peer-reviewed journal articles and was recently appointed to the Transportation Research Board's Standing Committee on Traffic Flow Theory and Characteristics.