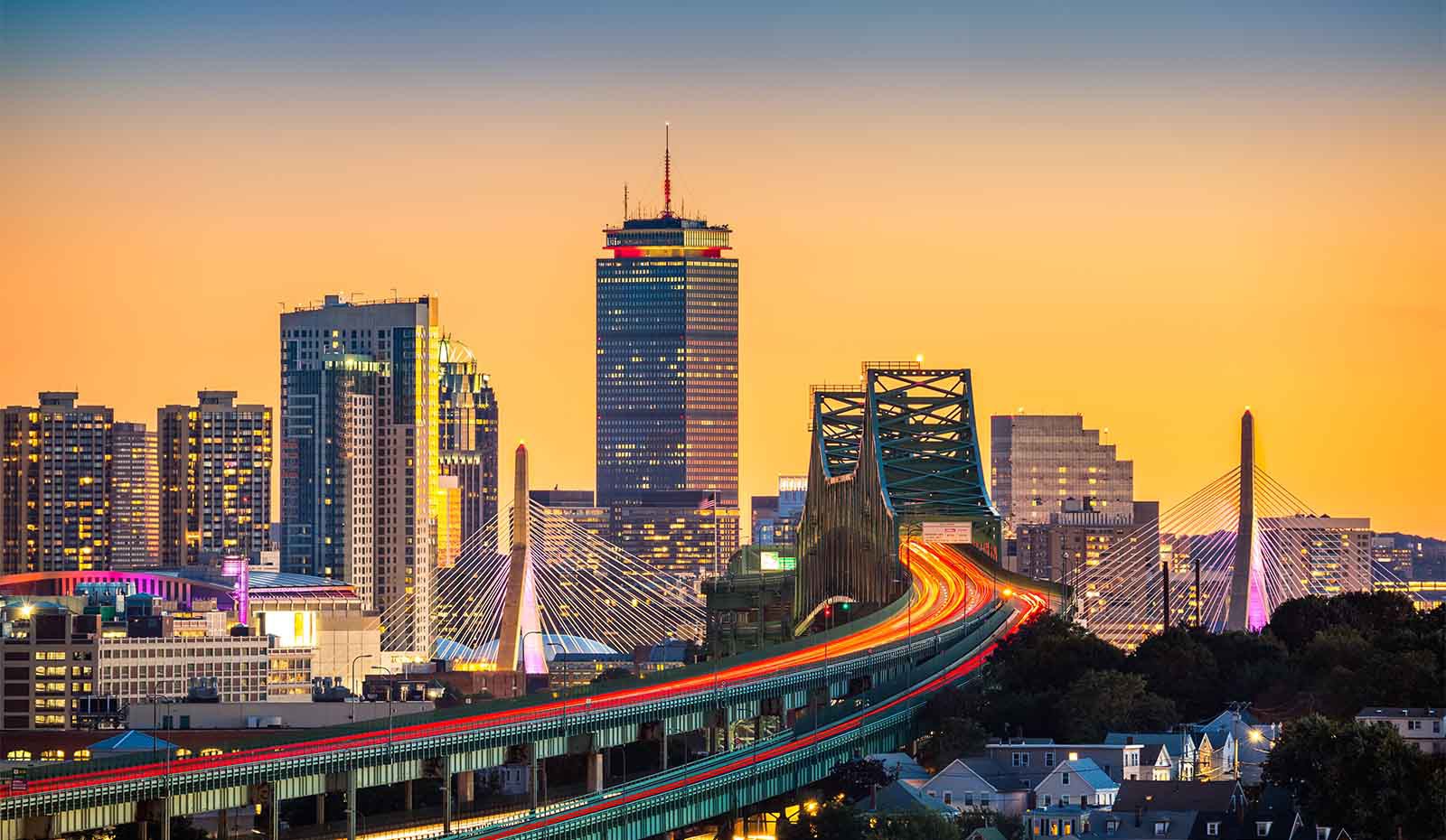 We're proud to be longtime partners of MassDOT, supporting a variety of projects from planning to modeling to software.
Currently, we are working with MassDOT to develop the Statewide Long Range Transportation Plan and recently delivered the foundational Congestion in the Commonwealth 2019. We provided core support to the Capital Investment Plan process every year since 2017 and developed the Highway Division's TAMP, the MBTA e-Ink sign pilot, RTD's Public Transportation Agency Safety Plans, and the Massachusetts Bicycle Plan, Massachusetts Freight Plan, and Bus Network Redesign.
Our staff, especially those in our Medford, MA Office, appreciate having the opportunity to help increase mobility, accessibility and livability in the Commonwealth.
Here are some of the ways we're supporting MassDOT and other agencies across the country meet their goals
Using scenario planning to help inform future decisions
Transportation agencies face tough decisions when it comes to planning for the future. Scenario planning uses a combination of approaches to help decision-makers and the public understand the impacts of changing demographic, economic, environmental, and technology conditions on transportation needs; test alternative polices and investment strategies; and allocate resources to address agency goals. We're helping MassDOT and agencies across the country explore potential futures, predict what outcomes are within the bounds of possibility and understand what policies, operational strategies and transportation projects have the most impact on a diverse range of futures.
Navigating at the intersection of resilience, equity and data
More than ever, transportation agencies around the nation are facing the challenge of building more equitable and resilient systems. CS brings unparalleled expertise in planning, strategy, data analytics, resilience, modeling, and software--grounded in distinct equity principles. We bring together cross-functional teams to help you make data-driven, human-centered decisions while navigating an uncertain future. Learn how we can partner for a more equitable and sustainable future.
Partnering for a more equitable transportation future
We recognize the role of transportation in the institutional inequities that disadvantaged vulnerable communities. That is why our commitment to equity extends from each of our staff to CS' core values as a firm. Our approach focuses on engaging in real human experiences, understanding your unique context and bringing an equity lens to all the work we do. Read how we're supporting transportation agencies across the country with equity-focused solutions.