In honor of CS' former CEO and Board of Directors Chair, Lance Neumann, and in celebration of our commitment to developing future transportation leaders, we've developed an annual sponsorship to help two TRB Minority Student Fellows travel to and attend the TRB Annual Meeting to present their research.  
Lance has been an integral part of CS' long and innovative history and is an established mentor in the transportation industry. Our firm is excited to honor Lance's legacy by helping the industry's future leaders share their unique perspectives through their participation in the Annual Meeting. Lance was a regular attendee at the Annual Meeting and active participant on a number of TRB Committees. His contributions were recognized when he received the Roy W. Crum Distinguished Service Award in 2015.
---
We are excited to share that for the 2022 TRB Annual Meeting Cambridge Systematics has sponsored TRB Minority Student Fellows Esther Bia and Jesus Molina!
---
Get to Know TRB Minority Student Fellows Esther Bia and Jesus Molina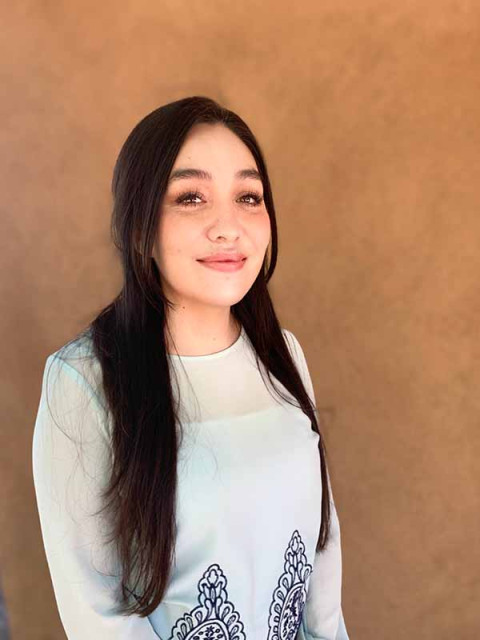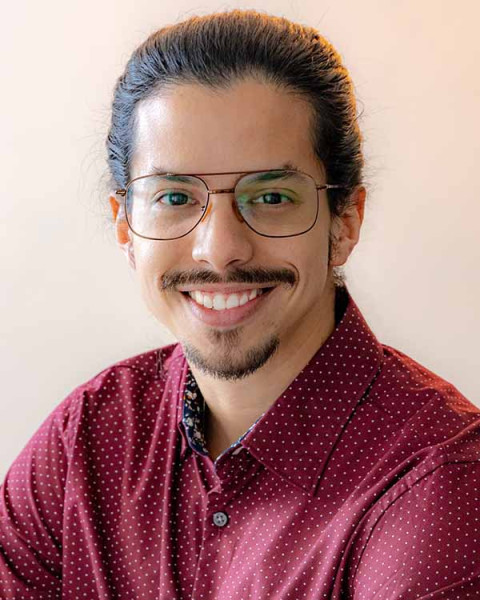 We recently interviewed Esther and Jesus. Join us in getting to know these talented students.  
What university do you attend? 
Esther: University of New Mexico  
Jesus: Florida International University     
What is your major and when will you graduate? 
Esther: Civil Engineering, December 2022  
Jesus: Civil Engineering, May 2022 
Why are you interested in pursuing a transportation career?
Esther: Transportation will always be a critical part of society and I am interested in seeing how the development of technology and research will influence and change transportation. I always wanted a career that contributed to society. Not only can I contribute to society as a transportation engineer, but there is space for positive contributions in my community via transportation engineering.   
Jesus: I'm interested in pursuing a transportation career because I think transportation is a complex subject. I like challenges in life and that is what transportation is about. The challenge of moving people  and goods effectively for the welfare of society.  If a transportation system fails, the number of individuals affected is enormous.  The challenges that transportation face in this country and any other in the world are a global problem. Solving global problems is directly a way to help society and offer a better quality of life. Although transportation professionals don't have to work directly with the public, they work for the people helping them with applying science and engineering which is fascinating to me. 
What would you like to do after graduation? 
Esther: I would like to work at a private firm, get my PE license, and potentially go to graduate school for urban planning.   
Jesus: After graduation, I would like to start off my career in the transportation industry. My aspirations are getting a job at a transportation firm and working under the supervision of a professional engineer. I see myself obtaining my professional engineer license four years from now. I want to put into practice the skills I have learned in college and learn new skills as well. After gaining some experience I'm planning going back to graduate school to obtain a master degree in transportation engineering. 
How do you think you can make a positive impact on the transportation industry? 
Esther: I have experienced the need to ride a bike, walk, and navigate public transportation to get around as a college student in a city that is not friendly to non-vehicle users. I hope to use my personal experiences to pursue safe, sustainable, and multimodal transportation experiences, for all road users. Everyone has places to be, everyone should also have the right to safe travels. Because of my experiences, pursuing safe and sustainable transportation alternatives and design has become my passion.   
Jesus: I think I can make a positive impact in the transportation industry by working really hard for it. One of the most important values my parents taught me was being a hardworking person. I might not have the experience to make a positive impact in the industry right away, but I'm sure I'll do it at some point. My perseverance drives me wherever I want to go, and I want to contribute with my grain of sand to this country. 
What aspects of the TRB Annual Meeting are you most excited for and why?  
Esther: I am excited to go to Washington DC and experience a new environment. As a very curious person, I am most excited to meet professionals and learn about their work and innovative ideas and topics.  
Jesus: The aspects of the Annual Meeting for which I'm excited the most are that I will have the opportunity to listen to the best transportation professionals about what is happening in the industry now and where it is going. That will give me a better understanding about how I can make a positive impact on transportation. I'm excited about the networking opportunities like the one I'll have with Cambridge Systematics. I feel honored to be sponsored by this great company, and I am excited to show the TRB attendees a piece of my work.